Last week, we went to the U455, a wreck between 90 and 118m depth.
The wreck is not that big, it has a wooden deck and the viz was great. Our diveplan was to dive the part between 90 and 105m depth. It would be the first time I took the camera over 60m depth. But I specially bought it for such dives. No longer a gopro or a clone, as I am no videographer (I only take 2 minutes of movie and cut stills out as I never look video back).
It started with a mola mola far away, that swam away. Then I saw a big startfish and took a picture of it: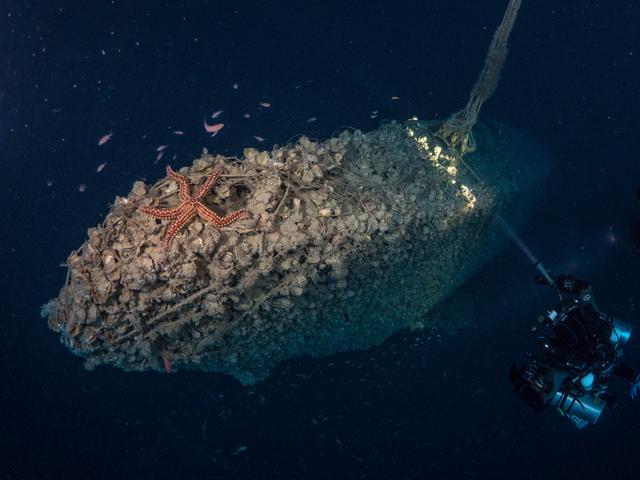 Sadly my camera refused to work, so no pictures of the tower of the uboat. I had to go up to 92m to turn it on again and then I saw the most beautifull fish I have ever seen: a HUGE mola mola near the wreck on the other side we went down.
Camera work, please work I was praying. I could not change any settings, so I had to do it with the settings I did before the dive (iso 2000, f6.3, 1/100). I used my 8mm fisheye on my omd em5mk2. I could get really close to the fish. We had some eyecontact, I could see his/her eyes moving. Really nice. And I took some shots. 
I had to wait till the deco to see if the camera recorded something, but YES, it did 
I am soooo happy with the pictures of this really special dive.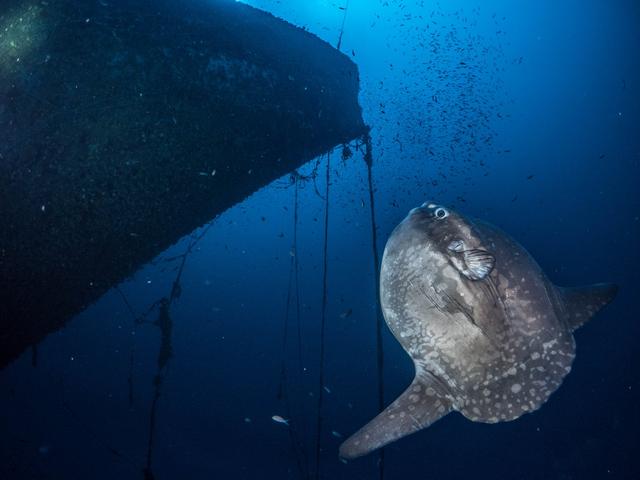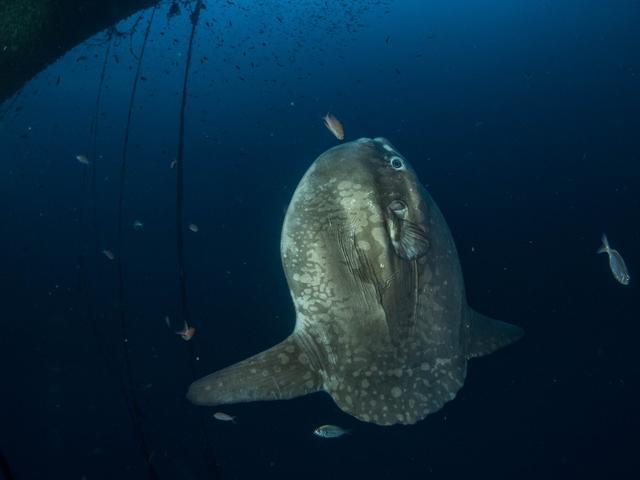 So I have wreckpictures with a giant fish. The best combination.