First leak three days before the official presentation at Photokina.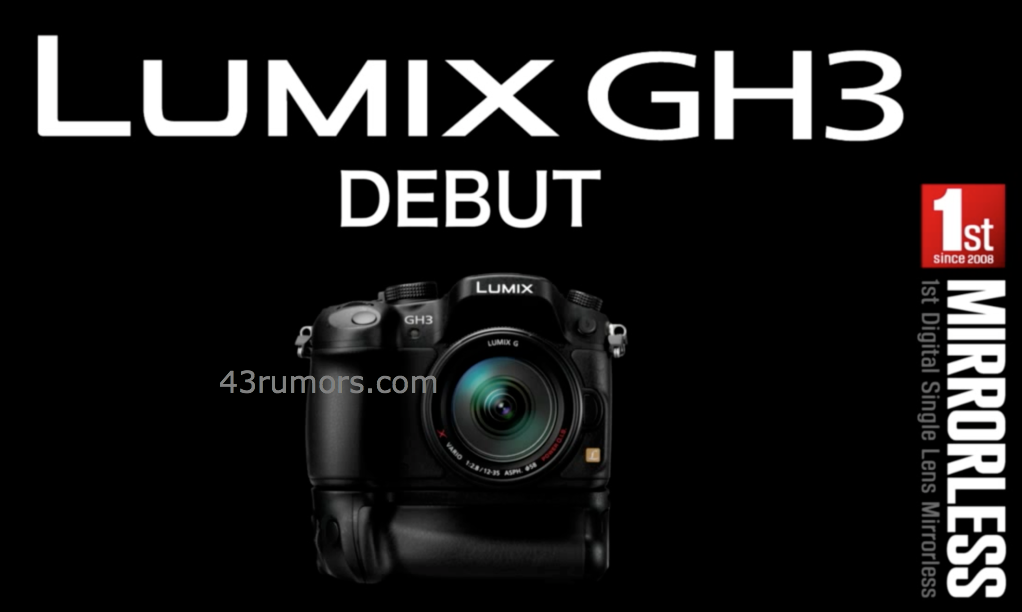 Seems that the lens kit is the new 12-35mm f2.8 water sealed as the GH3 body.
Until now the specs seems to be:
GH3 Rumors specifications
(with current probability status):
Wheather sealed, metal body (99%)
Shutter button located similarly to G5 (99%)
Focus peaking and zebras (99%)
920k or better capacitive touch screen (98%)
Improved EVF (99%)
1080p48/ 1080p50/1080p60 at 28mbps, 50mbps and intraframe 72mbps (99%)
1080p120/1080p100 special modes (limited time usage), 720p120/720p100 unlimited (44%)
WiFi direct with Android and iPhone applications with remote video capture (99%)
1/3.5" mic input and headphone output (98%)
Supplied with new wheather sealed kit (55%)
And optional battery grip, of course, XLR mic input option (98%)
There is also a video from Panasonic USA which confirms some rumours.
72Mbit INTRA codec.
At 2:20 he seems Philip Bloom
http://www.youtube.com/watch?v=JiSwGHPJw74
Edited by Davide DB, 14 September 2012 - 01:27 AM.