Hi all
I have an Olympus OM-D E-M5 and the Nauticam housing NA-EM5 to sell hopefully as a set for someone who is either starting out or wants to move up from a compact. I really enjoyed this set and photographs taken with this set can be seen here. I would highly recommend a strobe or two to go with this system. £1,600 the set plus postage (UK and Europe).  I'm selling as I have recently upgraded to the EM1 Mark 2.
I intend to sell as a package at this time.
Nauticam Housing and port
The set was purchased in July 2014 and has been used on about 120 dives, it has never flooded and was rinsed in fresh water after every dive.  The back viewing panel was recently removed, cleaned and refitted by the UK Nauticam Distributor as on my last trip some silt got embedded after a number of muck dives.  The package includes:
Nauticam NA-EM5 Underwater Housing with Nauticam Dual Handled Flex Tray and ball mounts
Nauticam Macro port and zoom gear set for Olympus M.Zuiko12-50mm (36162) - water marks are visible on the outside of the glass but do not impact photographs (see attached picture
).  This port can also support the excellent macro 60mm lens
Nauticam Vacuum valve 25612 M16
Nauticam leak detection system 25601 (both of which provide great piece of mind and were factory fitted)
X2 Nauticam o-rings for the housing and ports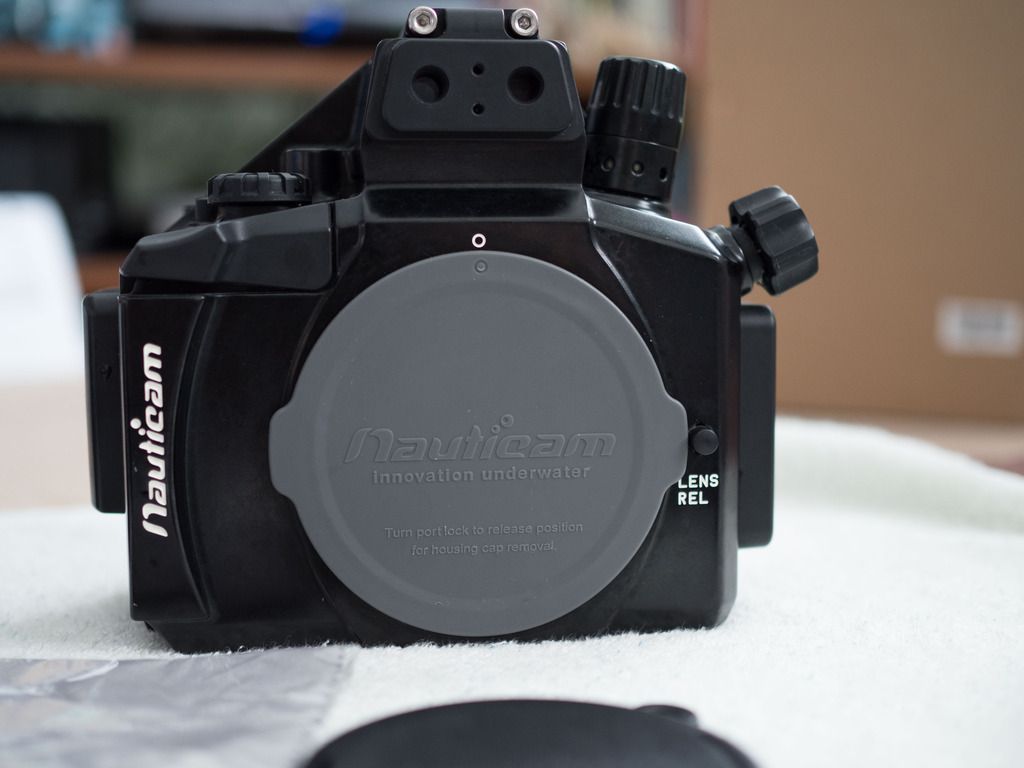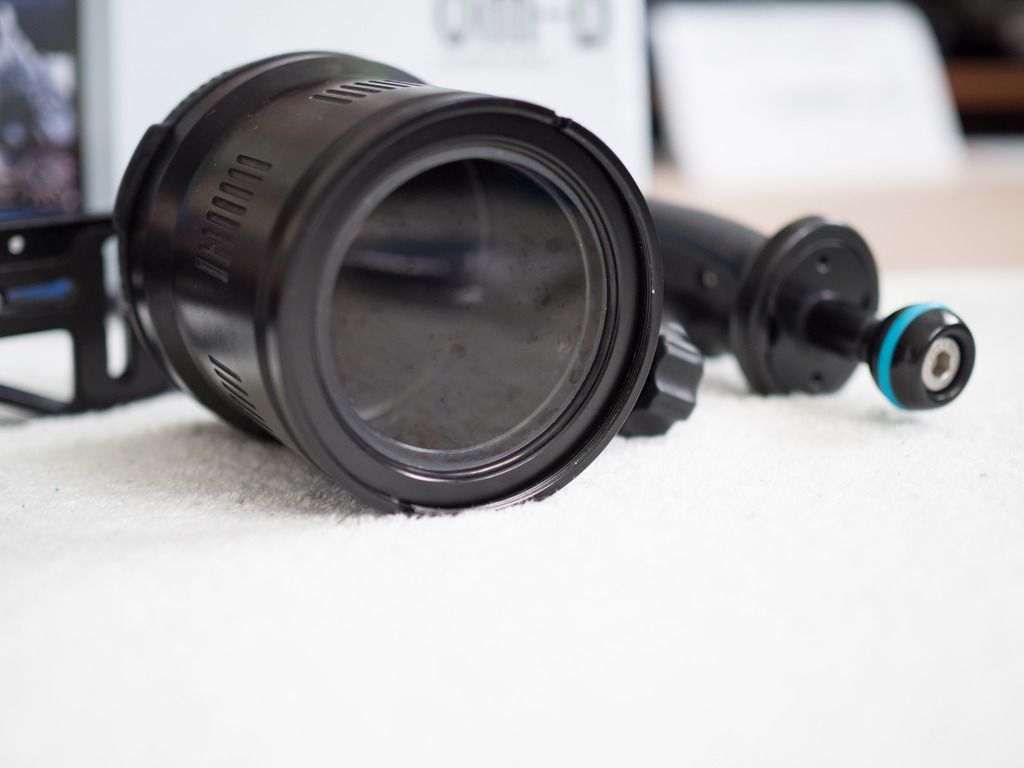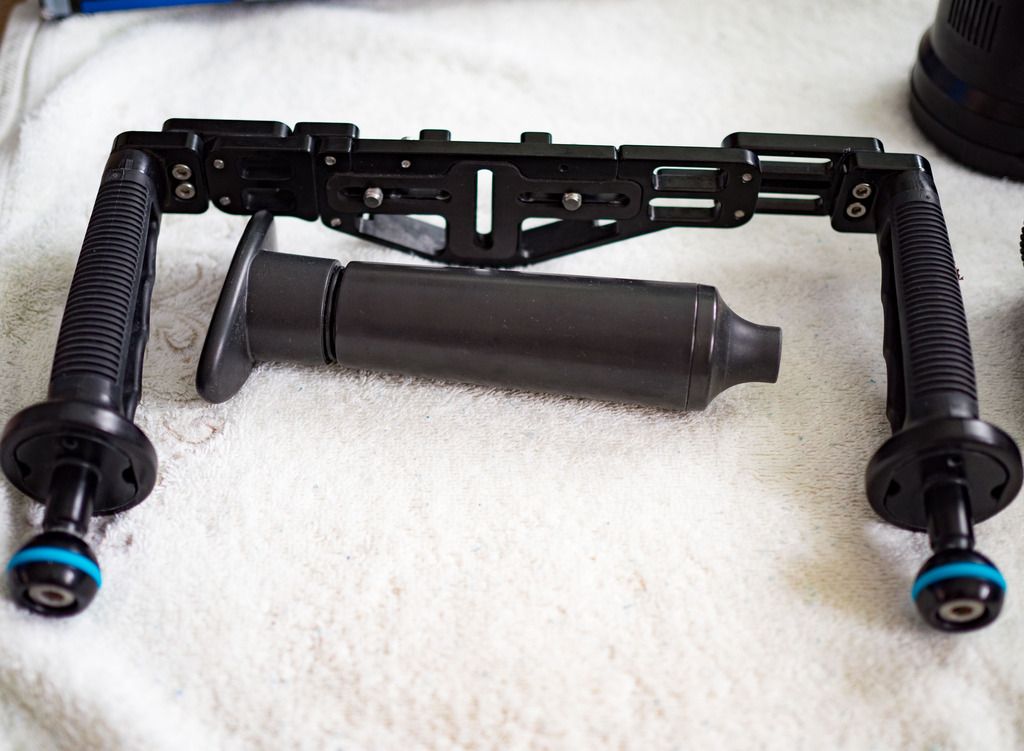 Olympus OM-D E-M5 camera
OM-D E-M5 camera actuations 11,661
Charger, cables, 1 x OEM battery, 1 x 3rd party battery
Original boxes and accessories.