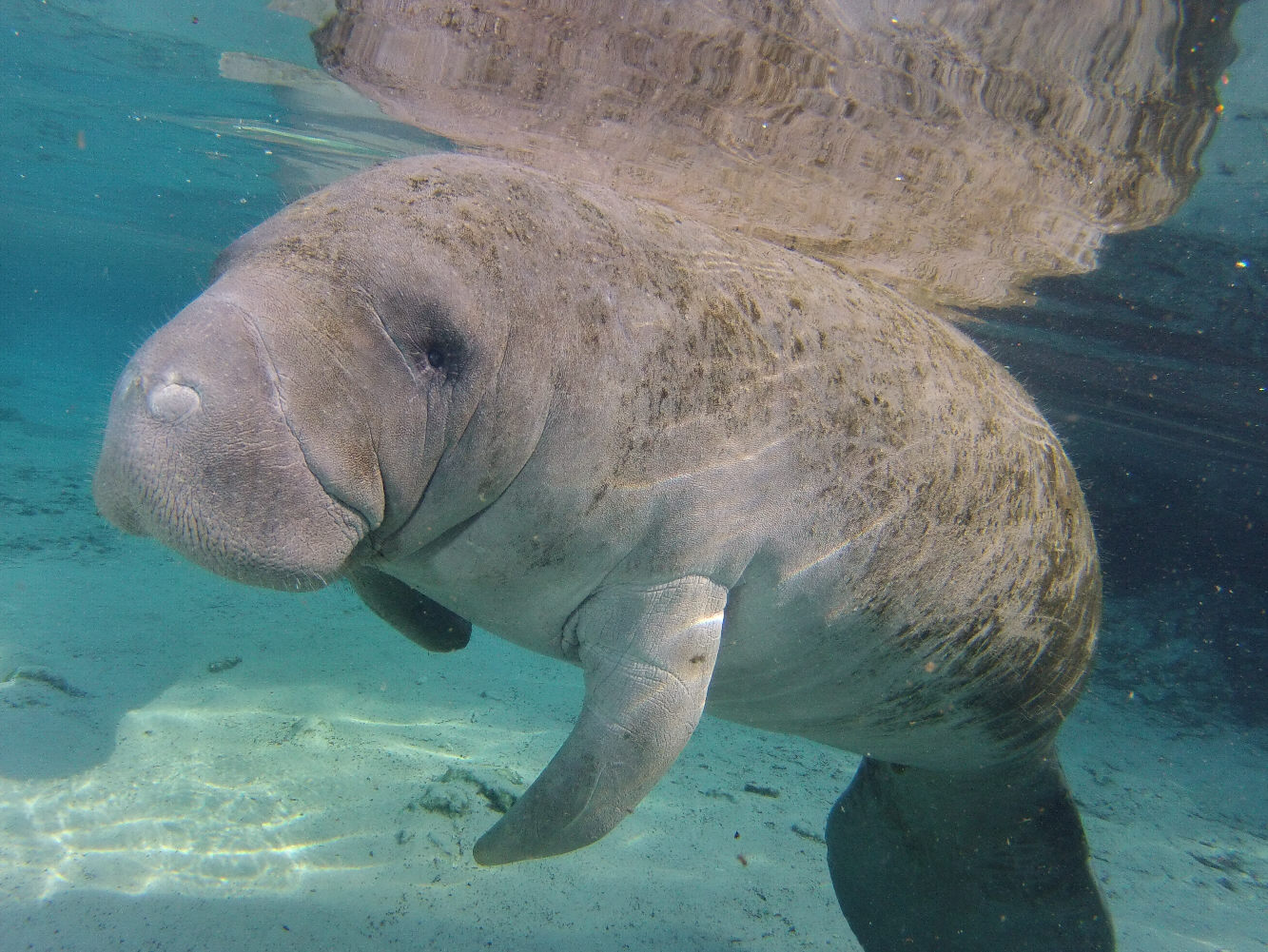 Everything's now up on-line from our Florida trip earlier this month. (I'm still working on a longer video but that'll take a while.)
Technical notes for those interested: This was the first trip using my new GoPro. The Manatee Release video was shot with that. I also used it in still mode (8MP) to shoot a lot of the Manatee shots as well as at Ginnie and was pleased with the results. Still have a lot of playing to do but some of the variations on the GoPro shots are (1) generally in Medium mode, (2) sometimes with a pink warming filter (my Magic Filter didn't arrive in time), and (3) Because I noticed the GoPro goes soft closer than 2 feet, I frequently shot with a +2 or +4 close-up diopter screwed into the 55mm lens frame. (The pix in this post is from the GoPro.) Also shot with my D200 and dual Nikon SB-105 strobes. Some Manatees, all of Rainbow, some Ginnie, and all of Orange Grove and Troy.
But here are:
FLORIDA 2012 TRIP REPORT
:
http://www.reefseeke.....p report.html
FLORIDA 2012 PIX
:
http://www.reefseeke.....02012 pix.htm
MANATEE RELEASE VIDEO
:
http://kenkurtis.smu...e...mp;lb=1&s=A
Enjoy!!!
- Ken