I've just returned from a two week dive trip to North Sulawesi. We stayed at the new Cocotinos Dive Resort located at Wori Bay adjacent to Bunaken National Marine Park for 6 days. This resort has been open for 6 months and is the perfect location for a photographer as it was specifically designed with photographers in mind. There are powerpoints throughout each room, a huge table in each room for the camera equipment, a dedicated camera room with even a air gun to remove water and the dining area has powerpoints on every pillar so us nerdy photographers can drink beer, eat dinner and play on the laptop without moving!
I have put together a gallery with my favourite images from the trip. See:
http://www.daveharasti.com/Sulawesi08/
The majority of pics were taken with the D300 however some shots are from the D80 as I was able to 'borrow' (read Steal) the D80 setup off my partner when ever we found a cool critter! Lenses that I used for the trip were the Nikon 60mm and 105mm, Sigma 17-70mm and Tokina 10-17mm.
Here are a couple of my personal favourite images from diving with Cocotinos:
Pinnacle at Mike's Point @ Bunaken island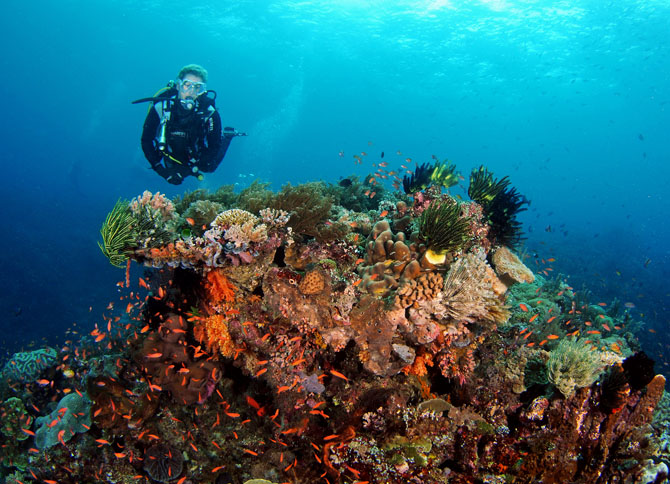 Boxer Crab @ Siladen Island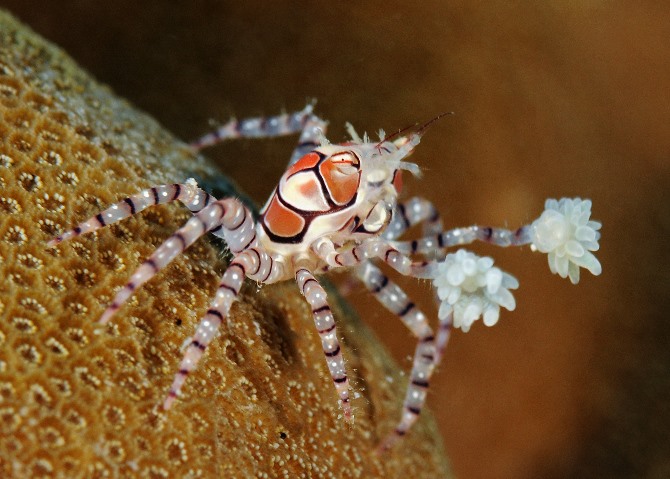 Commensal Featherstar Shrimp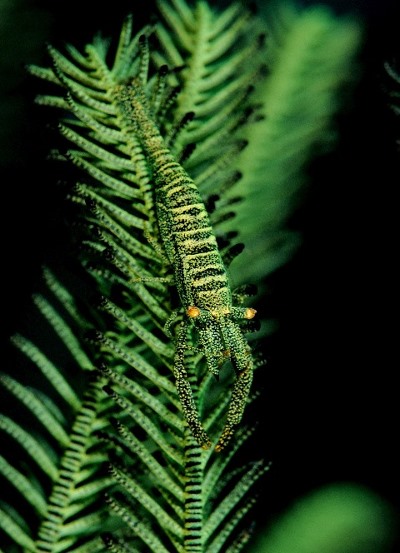 Softcoral Crab with eggs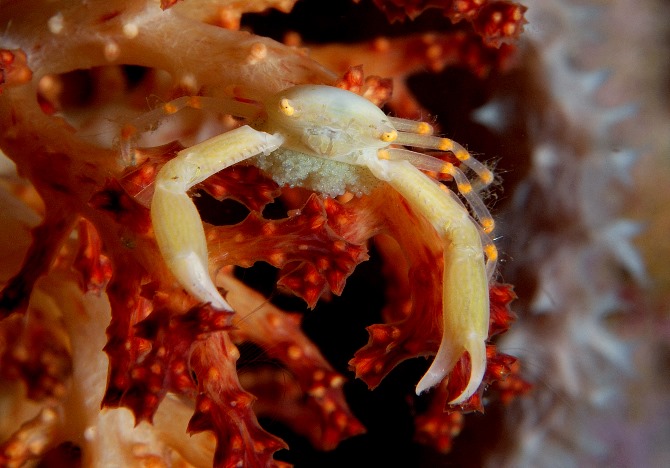 Gorgonian Shrimps on black whip coral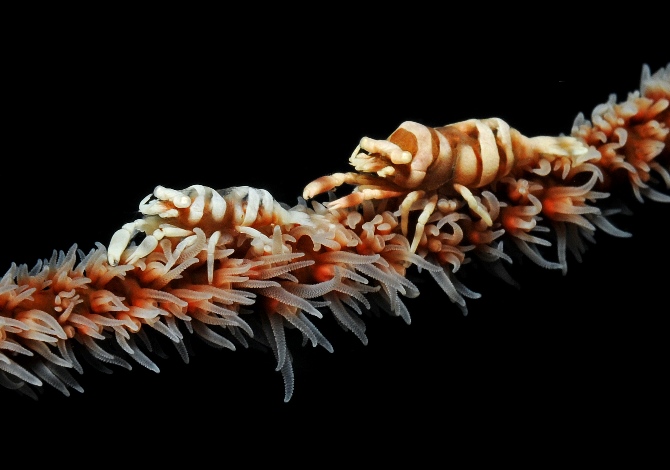 Ornate Ghostpipefish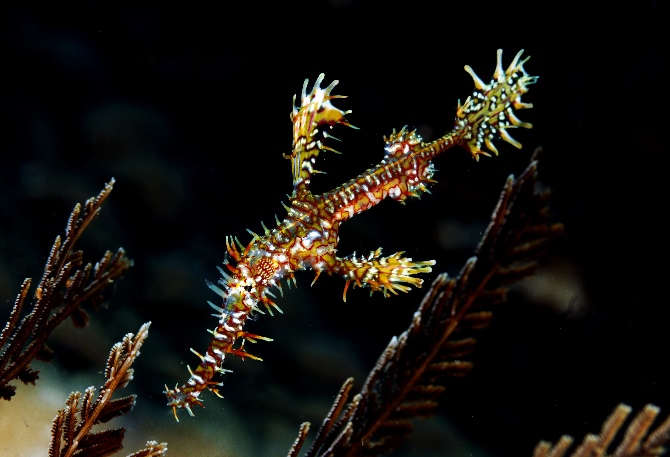 cheers,
Dave