Hello and Happy Holidays all! Carol here with an Xmas Eve message.
I've spent the last three days snorkeling with our manatee friends just north of where I live here in Crystal River. There are a record number of manatee in the Crystal River area at this time, I forgot the exact number but it was something like 420 or 430 individual manatee. Being that I heard locals say that years ago when the protection measures first went into place there were only about 70 counted in Crystal River, that is a huge success for an endangered species!
The sad news is many of the manatee bear scars from the propellers of boats. In fact the scars look really bad but they are not the most serious thing, it is the spinal or internal damage that is the worst. So we still have a lot of work to do to even more thoroughly protect these gentle, docile and curious creatures from pointless injury.
It has been absolute magic these last three days. I have been practicing with my camera setup that I added to recently, I hope you like these pictures.
So Merry Xmas, Peace on Earth and Goodwill toward Manatee! :-)
Best, Carol
Baby, "Manny" the Manatee, coming up for a scratch!!
"Manny" taking a breath
"Manny" asking for just one more scratch...., mom's asleep and I'm bored!!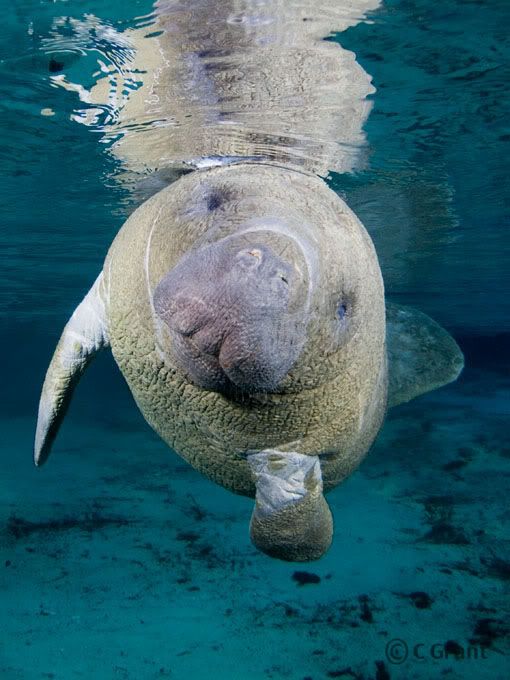 Adult Manatee surfacing, 3 sister's spring, Crystal River, Florida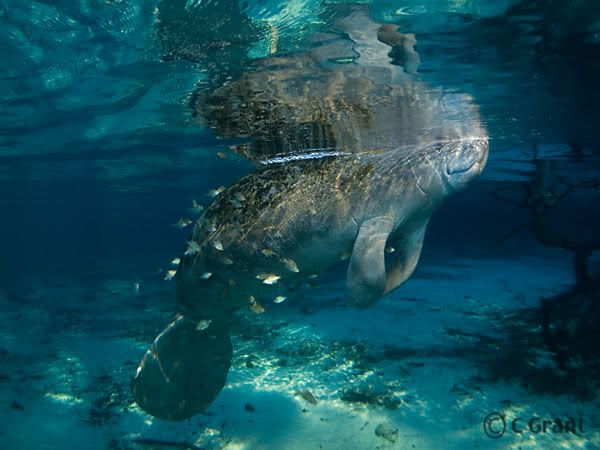 Mom Manatee seems to be asking me if I'd like a scratch on the log too???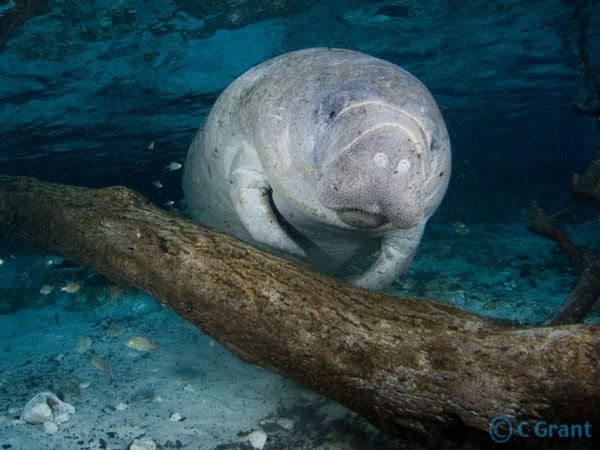 Prop Scars, these are mild compared to most, but they are recent, probably from this Manatee's trip to the springs