My 3 happen to all have "rainbows"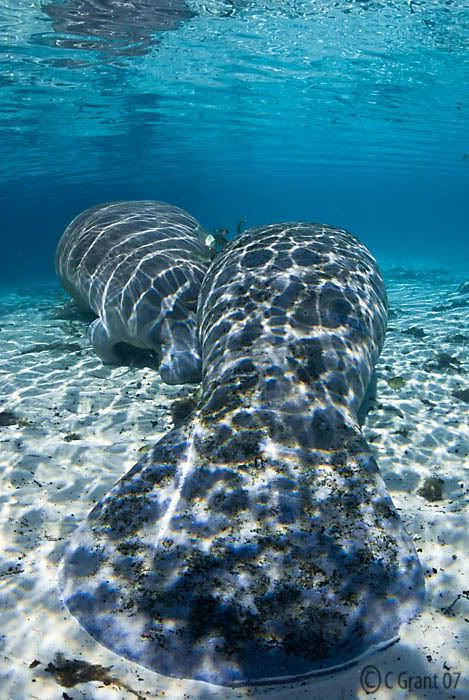 Manatee Mom & Child
Crystal River, Florida
Subal ND20/8"dome/d200/Nikon 16mm/Sea & Sea 110
Water color in the back where three springs meet always changes - fortunately this was one of the "bluest" water days back there and I captured an idyllic mom/child resting w/rainbow light, HEAVEN!!!
Very Young Manatee Showing Off What He Just Learned
Crystal River, Florida
Subal ND20/8"dome/d200/Nikon 16mm/2X Sea & Sea 110
Since I have observed so many manatee I know that many young manatee just love to show off what they have just learned from mom. As you can see "Junior" here has just learned that if he flips only his left flipper really fast he will turn around. It was so hard to get a head on shot of him because he kept turning and turning - but I finally got the shot.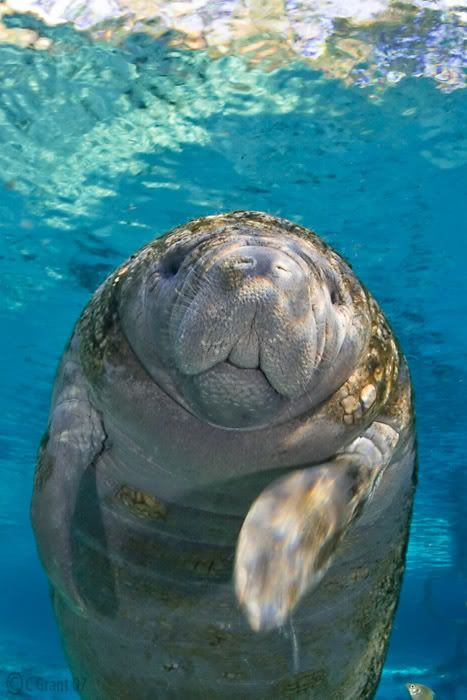 Winter the [Spunky!] Dolphin
Florida - SE Stranding Network Facility @ Clearwater Marine Aquarium
Subal ND20/8"dome/d200/Nikon 16mm/ambient light/no strobes
This is my absolute fav photograph of 2007 (and the hardest to capture by far)! I was chosen to photograph Winter underwater and document her prosthetic tail mainly because Winter knows me and is comfortable with me around. Access is very limited and ambient light is always changing like crazy but I got this shot with Winter checking out the dome and rainbow light illuminating her sweet face. Note the scar on her jaw is also from her crab trap entanglement at 2 months old - she tried to bite through the line. She is doing so well now and it is just an amazing story.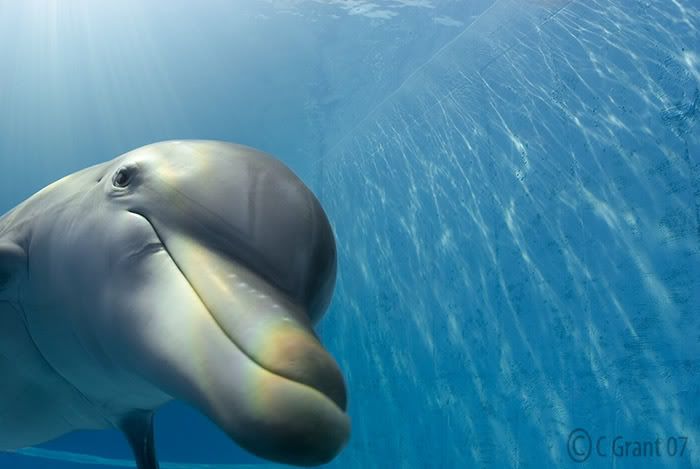 Carol
Note I've found it odd that I thought I'd be taking 85% macro when I first got the DSLR one year ago; but it has turned out now to be 85% wide angle - ya never know and best to be prepared for sure!
Edited by seagrant, 06 September 2007 - 12:23 AM.