Ok folks, its time to say goodbye to this great video rig.
Here's what's included, base and optional.
Base: USVH Housing and TRV-33 Camcorder, extended battery, external charger, complete. Never had water inside (lots outside though!), great setup. Full electronic controls, high-res screen viewfinder/display on the rear of the housing - no "shooting blind." Wide-angle lens matched for the housing included plus color filter, spare O-rings for the housing. HDPE "skidplates" for the bottom of the housing so it doesn't get banged up (those rubber things that they come with suck.) NTSC. $1,200 for these items.
Optional: Everything else in these photos. Two 21W HID lamps, custom light arm with buoyancy compensation tubes (yes, they're PVC, trimmed and DIFFERENT in lengths; the housing weight is removed when using the lights.) 9AH cannister with 2 battery packs; you will have to supply a NiMH charger, as I require mine (it is the same charger that I use for my cavediving light.) "Y" cable to feed both video lights. Both video reflectors. Pelican-style hardcase, custom fit, everything except the battery cannister fits inside. Lamp units are Salvos - virtually indestructable, not the "Halcyon" ones that love to break if you look at them wrong.
COMPLETE, AS YOU SEE IT HERE, $2,250.
The housing currently has two bolt-snaps rigged on a piece of cave-line and is set up to be "slung" like a stage bottle with the light system attached. The "Y" cord is wet-pluggable so you can have a standard goodman-handle HID lighthead to use for your penetration and/or decent, then switch to the video light system during the dive.
In NW Florida (Panhandle) can be seen, bought, paid for and taken with you if desired. I prefer NOT to ship it due to the high value, but will consider doing so; we will have to figure out exactly how to work the transaction.
All items are in excellent conditions. The USVH housings feature a unique design in that the lens port is optical-quality acrylic and if damaged can be replaced at a
REASONABLE
cost (very cheaply, all things considered) where most glass ports are STUPID expensive. The housing's electronic controls use magnetic switches; no hull penetrations except for the one UW-pluggable connector for the handle.
Has not been used "in anger" in a year, and it makes no sense to keep it given its lack of use. A great deal on a high-quality, complete setup.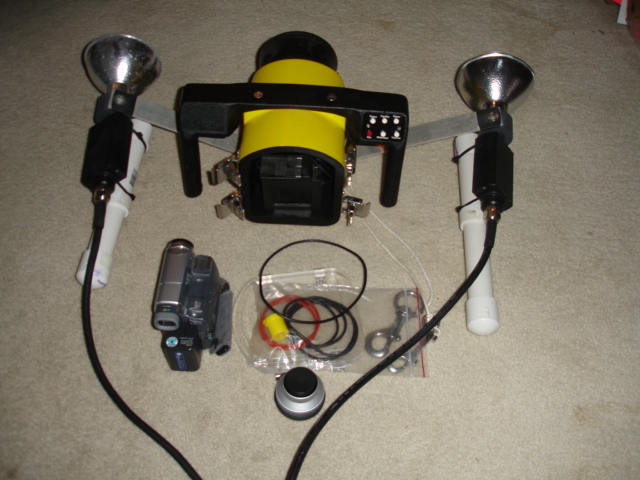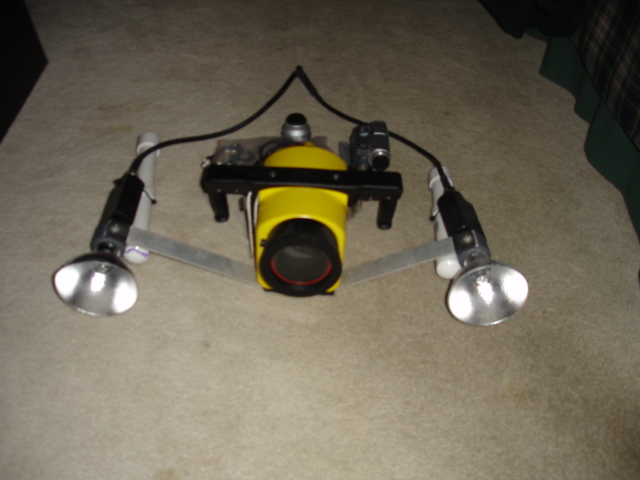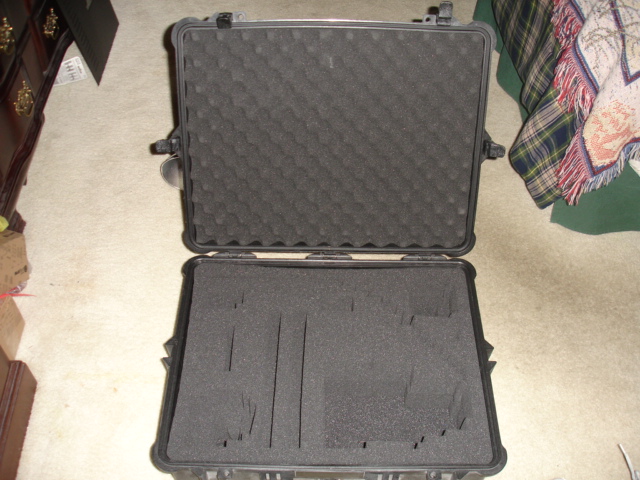 Phone: 850-376-9364 (cell) or email me at karl@denninger.net - stick "i-agree" in the header so my spam filter doesn't bop 'ya.
Thanks!
Edited by Genesis, 28 April 2008 - 05:35 PM.