Obviously, with a myriad of fish and critters lately, two well documented instances of striated frogfish spawning (Ned and Anna's
link HERE
- and mine to be published later this year) the Blue Heron site is *White Hot*!
Here is just a sample of what I saw during one night dive and one day dive (July 21st & 23rd), plus lots more at the links here:
Blue Heron Night Dive with Ned & Anna DeLoach
Blue Heron Cool Daytime Fish
Blue Heron Bridge - Slugging Around
All photos taken with Nikon d300/105vr/Nikon 5T (everything was quite small!)
Night Dive - lovely mushroom scorpionfish, very uncommon in Florida (2-1/2 in long) It gets its common name from the eye *do-dads*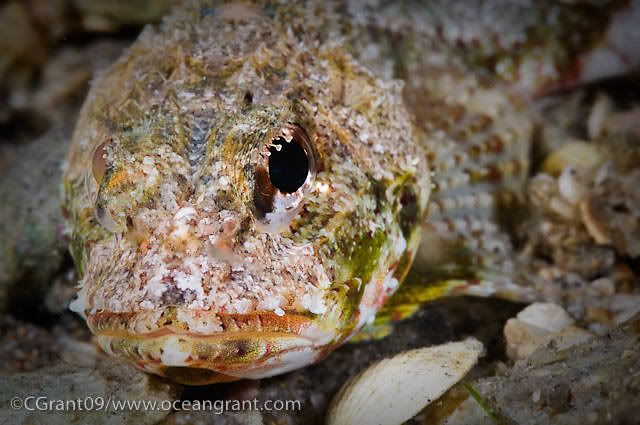 Night Dive - northern stargazer - doing his stargazing thing (small specimen about 3-1/2 inches total length) Plus there is a close-up of its fascinating eye in the night dive link above.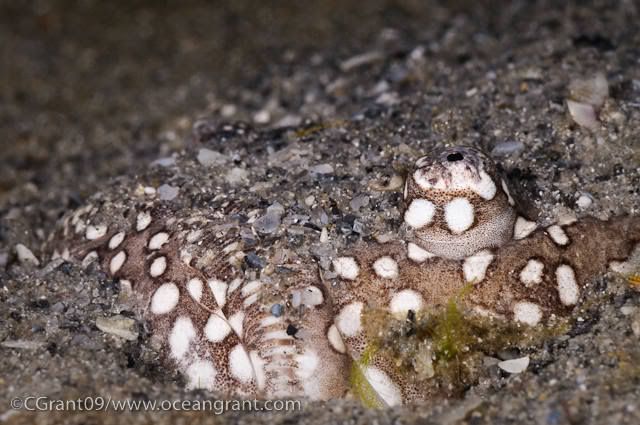 Day Dive - baby barbfish (1 inch long) dressed to kill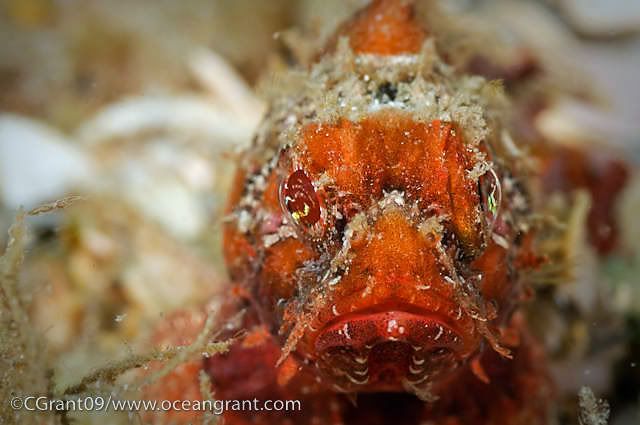 Day Dive - Anne Dupont's buddy Judy pointed out this lovely, but exceedingly tiny harlequin blue sea goddess, 1/4 inch long
Day Dive - Livin' on the edge (of a pen shell)
Flabellina dushia
was less than 1/8 in long