So I try to check into the local surf spot as often as possible. I'm comfortable on this beach and know the wave. Not trying to set the World alight but just enjoying my time in the Ocean. Gotta take a camera though...
Happy to finally get my first looking out of the tube shot. OK, so now I just need to shuffle the beach about 60 degrees to be able to get the sun in the exit hole.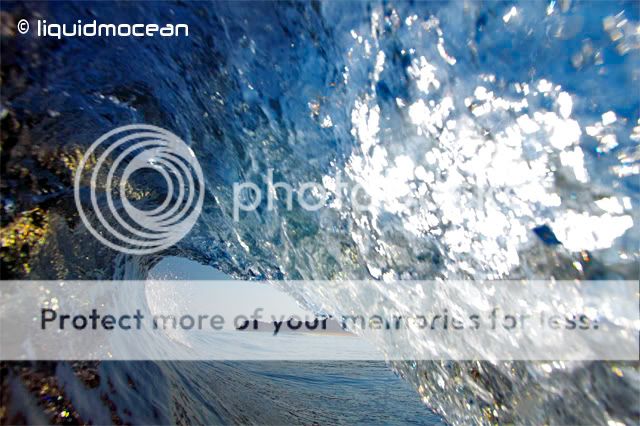 The classic surfer through the wave shot revisited. My second attempt, waiting for the third.
Cheers,
Mark.
P.S I post most of the shots to my facebook page under the same name as the watermark here.