Hi All!
I plan to make the following macro port protector: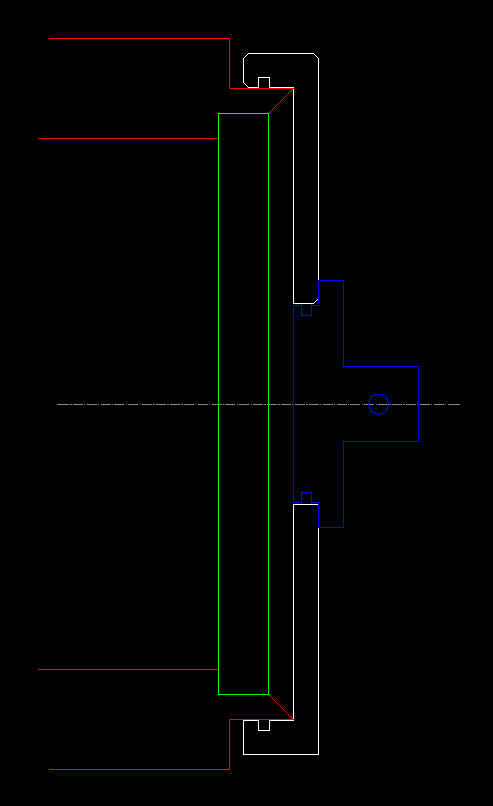 red ... port in aluminum
green ... glass of the port
white ... clamp on (by tight fit o-ring) port protector
blue ... clamp in lid
The white part should be installed "permanently" on the port, most likely with a tight fit o-ring or small set screws. The inner diameter hole should be big enough so that the view angle of the 60mm lens is not disturbed. The blue part would be to protect the the remaining little area, although this might not be necessary. I would add some small holes close to the outer circumfence to let water drain away after the dive.
The material would be black POM (Delrin).
My question: Will the small diameter hole in the white colored cover disturb the light for the lens as long as the viewangle is not disturbed? I would guess that I get less stray light into the lens, which is good. Any ideas of drawbacks?
Thanks for any feedback, Wolfgang