Hi!
When i open raw files using Camera Raw 6.0 in Photoshop CS5 and use the picker for setting the white balance, the Temperature slider is often set to its maximum and the image is not well balanced.
For this image i have used the led on the weight belt as reference.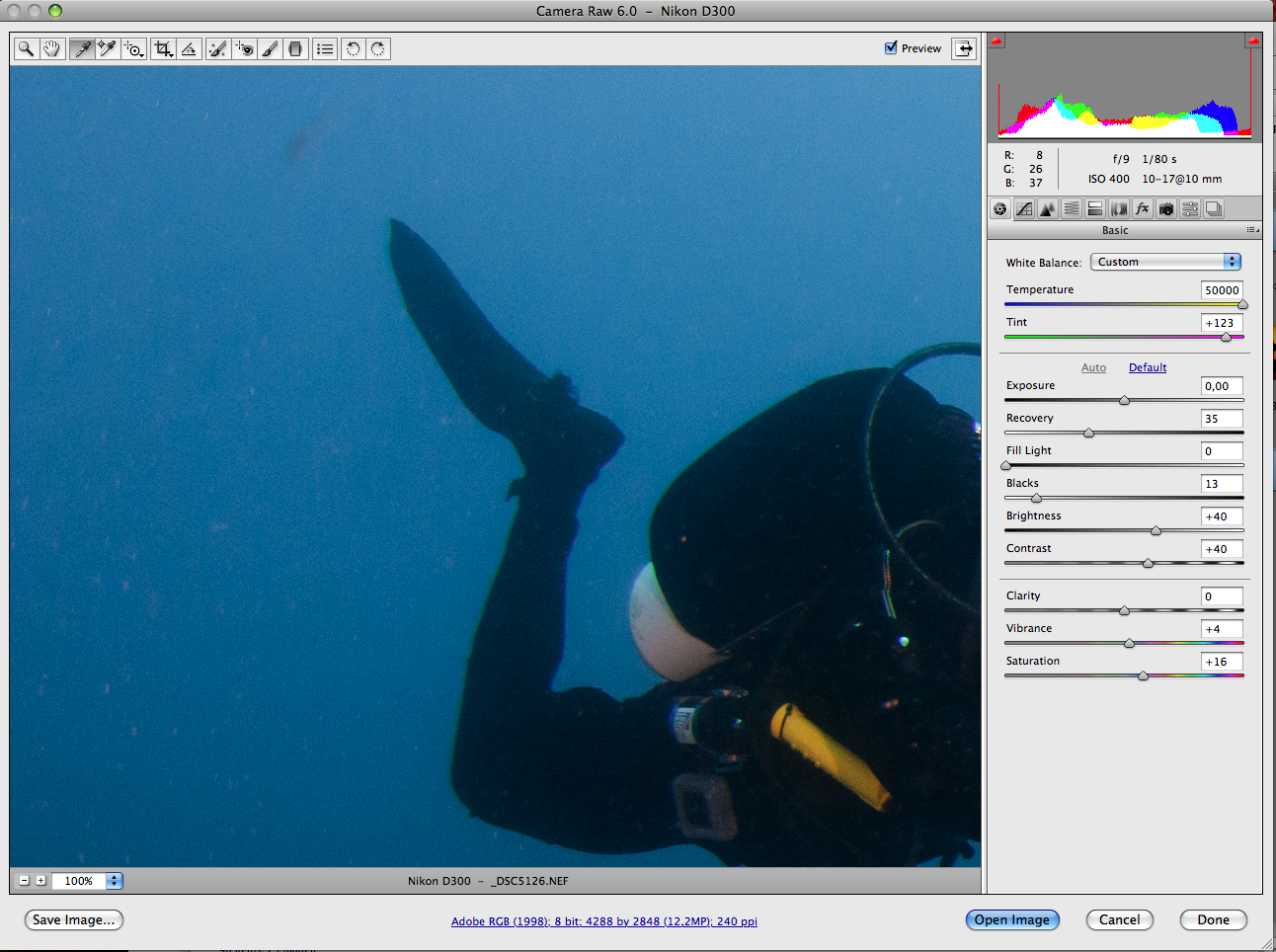 How dou you people set the White balance in those cases, manually or using this tool?
Thanks!
Edited by tobbe, 18 May 2011 - 02:03 AM.