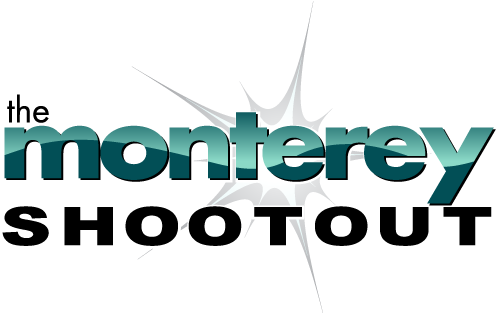 Backscatter Underwater Video & Photo and Northern California Underwater Photography Society(NCUPS) proudly announces the 2011 Monterey Shootout.
The Monterey Shootout is a three-day event held September 9-11, 2011. During the three-day event, scuba divers from all over the United States will converge on Monterey, California and compete for top prizes in one of the most unique underwater photo contests in the United States.
The competition begins the morning of Friday, September 9, 2011. Entrants will register for diving at Backscatter Underwater Video & Photo and spend the next 32-hours scuba diving, shooting, selecting, editing, and entering photos and videos. Backscatter Underwater Photo & Video will hold a special beginning underwater photography class for the novice competition entrants on Friday morning. Also, throughout the weekend entrants will be able to demo underwater photo gear free of charge. Backscatter Underwater Video & Photo staff and NCUPS leadership team will provide assistance to those seeking help in selection of which images to submit for the competition.
On Saturday evening, underwater filmmakers from the BBC, Canon Explorers of Light, National Geographic, Blue Planet, and independent filmmakers will share clips and images of their life below the waves with divers and fellow ocean lovers at a film festival at the Golden State Theatre in Monterey. Doors open at 7 p.m. and the file viewings will begin at 7:30 p.m. General Admission tickets are $5 in advance, $10 at the door or free with valid student id.
On Sunday September 11, underwater photography seminars will be held at the Monterey Peninsula College. Canon Explorer of Light, Stephen Frink, will present the first seminar at 9:00 a.m. on The Art of Light. At 11:30 a.m. Eric Cheng will share his Top 10 Tips for Underwater Photography.
The Underwater Photography and Video competition awards ceremony for the Monterey Shootout will be held at the Monterey Peninsula College on Sunday, September 11 from 3:00 p.m. to 5:00 p.m.
Underwater photographers/videographers are competing for over $25,000 in top prizes consisting of scuba and photographic equipment and dive trips to exotic tropical destinations. Backscatter Underwater Video and Photo, Canon, Reef & Rainforest Dive & Adventure Travel, SEA & SEA, Monterey Express and many others sponsor the competition.
The $85 entry fee includes a T-shirt, Saturday Film Festival pass, admission to Sunday's seminars and an opportunity to participate in the door prize drawing at the awards show on Sunday. Non-participants of the competition may purchase passes to the Film Festival and Seminars, in advance or at the door. For more info or to register, please visit:
http://www.montereyshootout.com