Since my eyes are over 40 years old, (way over 40!) I found it hard to determine sharp focus when shooting video in a housing while underwater, so I came up with a magnified viewer. This setup will also work for still images when using the live view mode.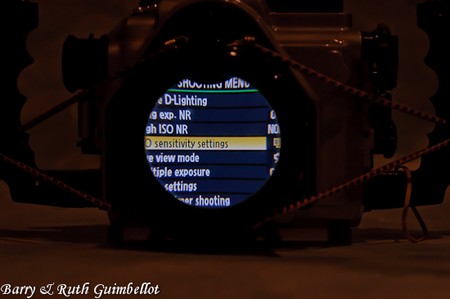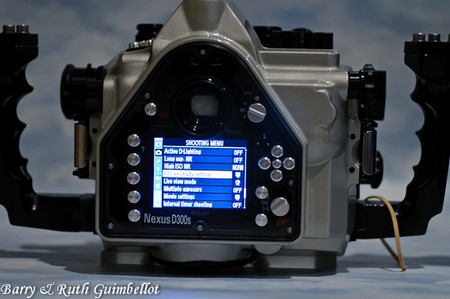 It is easy to see how the diopter can help one tell if their video is being recorded while in focus.
This setup requires a camera that has a live view mode, where someone can view an image on the back LCD screen before taking an image.
Parts needed are:
1. a pvc coupling from a local hardware store. In my case, I used a 3 inch straight coupling.
2. some 10 inch mini bungee cords
3. two tie wraps
4. a "Woody" diopter aka Nexus 100mm push on diopter for Nexus housing ports.
After measuring where the buttons and eyepiece intersected with the pvc, cutouts were made so I could access needed buttons and keep from pushing buttons that I did not want to push.
The bungee cords are connected at the bottom and top of the pvc by using common wire tie wraps. The top bungees are semi-permanently mounted, so they would not completely come apart when removing the viewer.
To make the viewer look better, I used some Krylon black spray pain that is designed for plastics.
The bungee cords are so small that they slide around on the housing handles and do not get in the way of any control use.
Pictures should tell the rest of the story.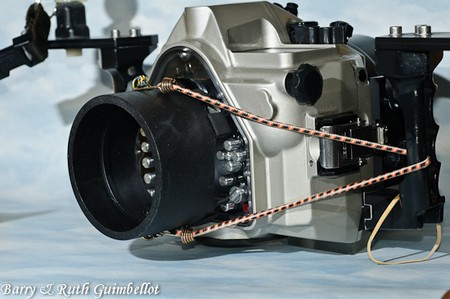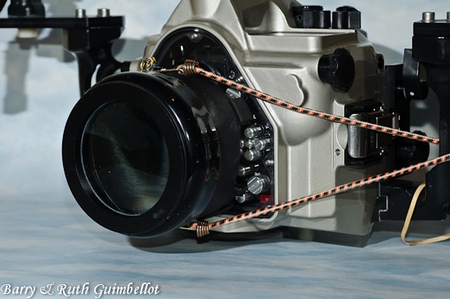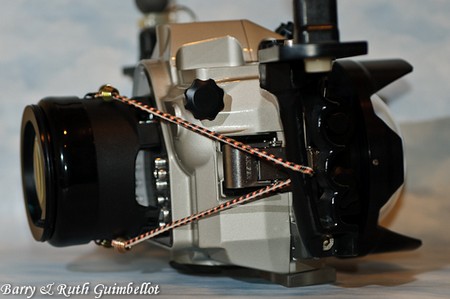 I can now see my focus while shooting video and the viewer is VERY easy to take off and replace underwater.
Hope this gives you ideas and helps when shooting underwater,
Barry
www.bareports.com
www.keywordworkflow.com