Well I finally upgraded from my p/s to something a little bit better. Went out for some diving and set my camera to manual. Plugged in some settings a friend so graciously recommended and started snapping away. After a while, just for giggles, I switched over to Auto and let the camera do the driving. Then I switched back and took some more. Here's what I found...
Not the greatest pic in the world but the colors seem reasonable. But the problem I have is with this...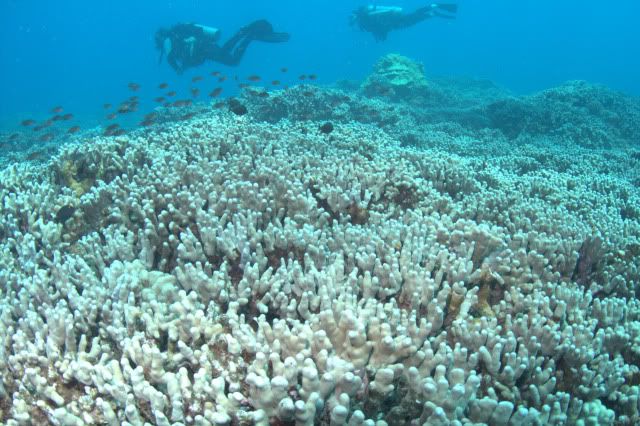 The colors are all washed out. That same yellowish blue hue is back. And the sad part is...most of my pics are like this. Which means they are the ones I took in manual mode. Same dive site as the other one. The only difference is the settings. So what would casue this? I can see the foreground is lit up a bit...so obviously my strobe was working. What would I need to adjust to get it closer to the auto settings? F stop maybe??