I have for sale an Aquatica HD Wave video housing W/ 2 intova super nova lights, 2 TLC arms and a pelican case. This model houses the Sony HDR-xr500 and HDR-xr520. Everything is in great shape, and the glass port for the housing is in perfect condition. This is a very easy set up to use for video at 1080 resolution. I am selling this because I want to move over to photography. Asking price is $2500.00. Buyer pays shipping and paypal fees if applicable. Email (joe_america@joeyandlori.com) is the best way to contact me. Donít hesitate to ask any questions.
Also includes the following:
- TWO Intova Supernova lights:
o 25W LED Dive Light
o 500 Lumens
o Lithium Ion Rechargeable Battery
o Rated Up To 400'
- TWO TLC light arms
- Pelican Case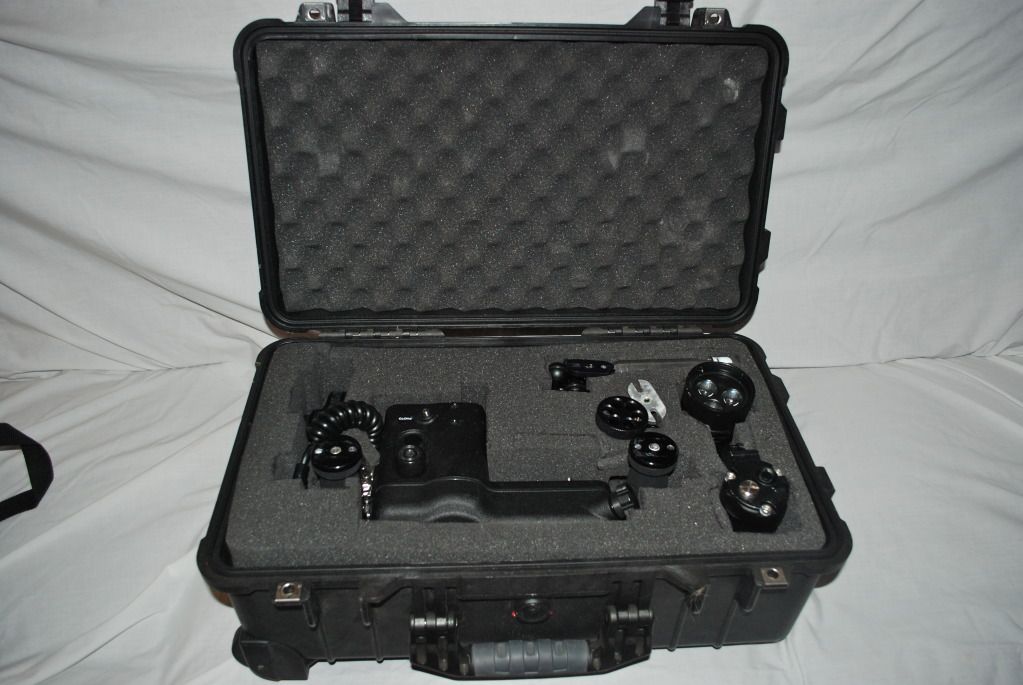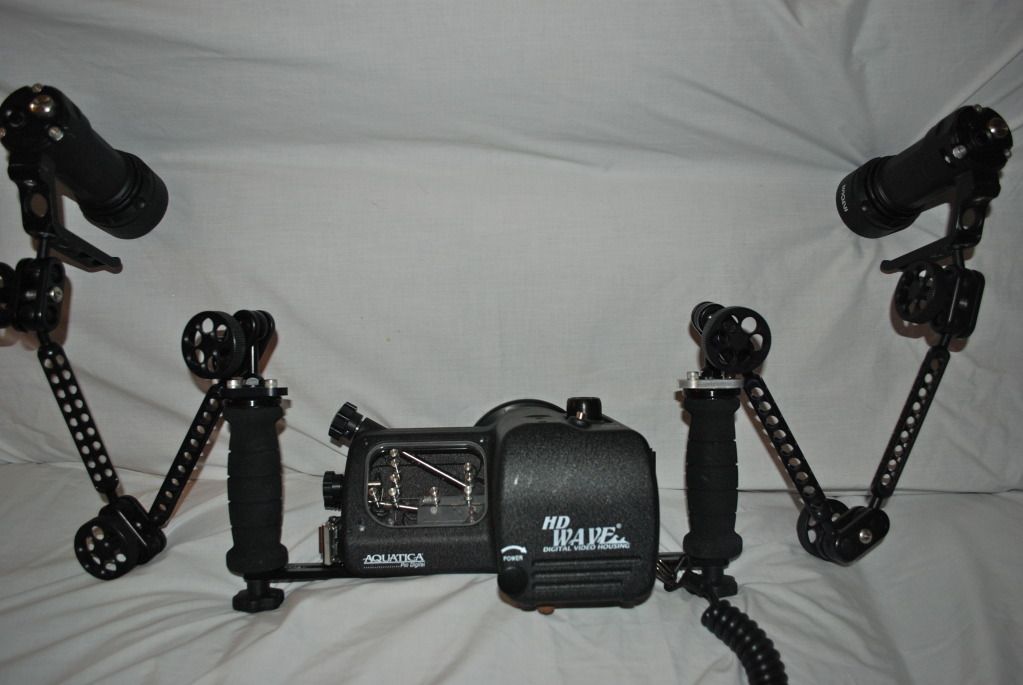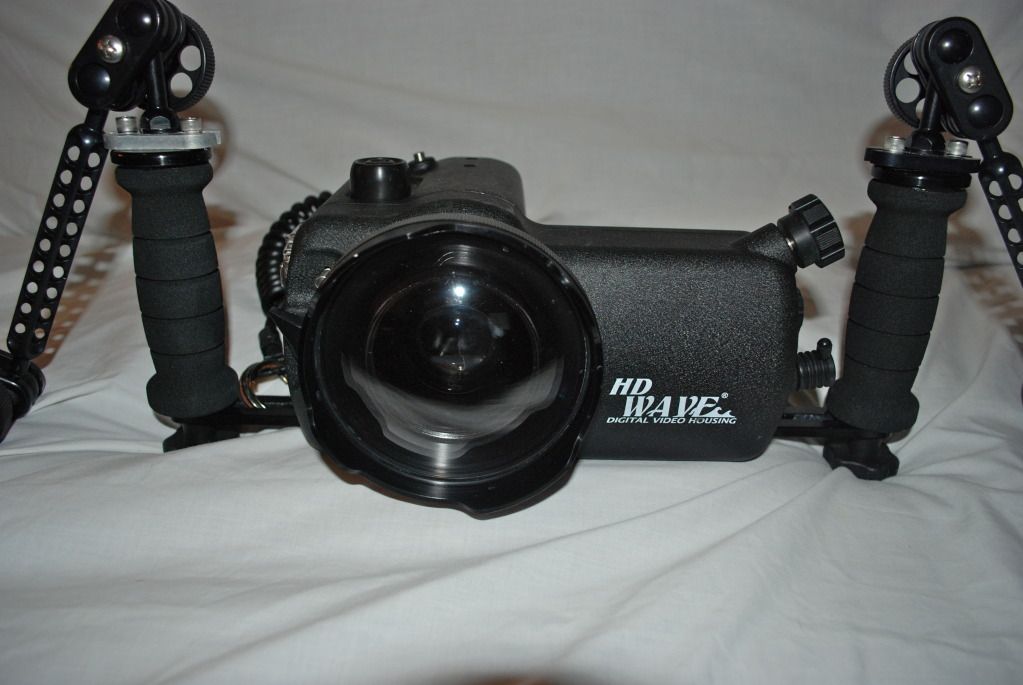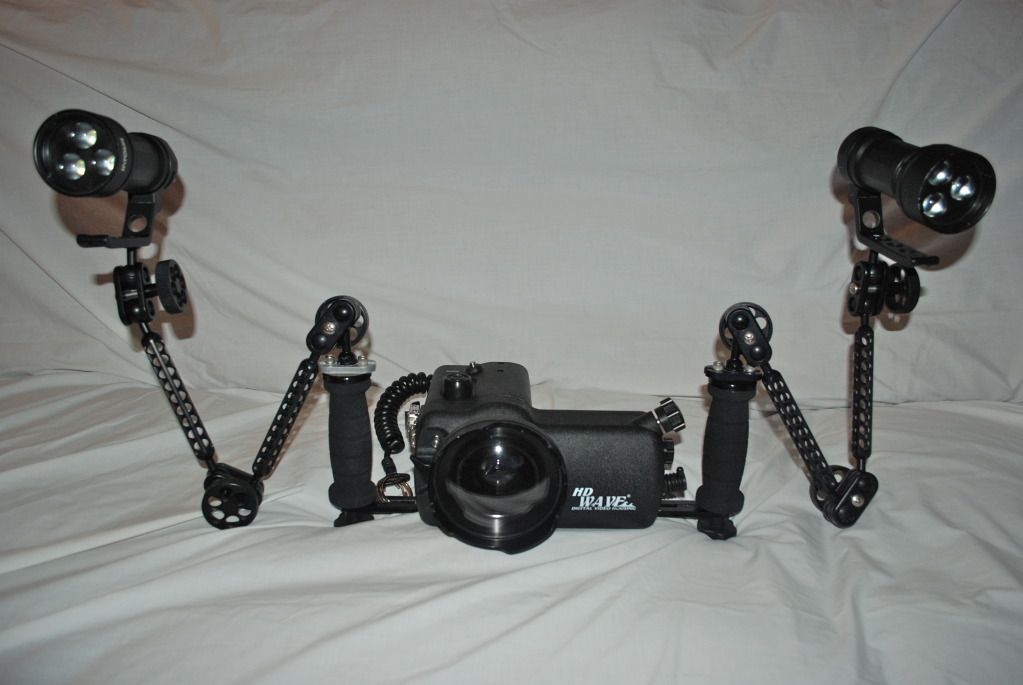 Features of HD wave housing:
Construction:
Marine grade solid aluminum
Fully anodized with a hard coat of polyurethane paint
All hardware is marine grade aluminum & stainless steel
Controls:
On/Off
Record/ Standby
Photo
Zoom Telephoto / Zoom Wide
Home Button (touch screen access)
Option Button (touch screen access)
Tele Macro (touch screen access)
White Balance One Push (touch screen access)
Manual Control Knobs to access Focus, Exposure, AE Shift & WB Shift
Smooth Slow-Motion Functionality (touch screen)
Features:
Flip filter Arm with UR Pro blue water color correction filter
Sensitive Hydrophone to capture clear underwater sound
Water sensor alarm with blinking LED
Bayonet Mounted Lens System
2 Auxiliary ports
Ports:
Standard dome port: Optically corrected to give 1:1 angle of view underwater
Flat port: Best choice for macro work, allows full zoom through with diopters.
Wide angle port: A good all around performance lens giving 70 degree field of view with full zoom through, & 90 degree field of view with macro adapter off the port, giving partial zooming.
Dimensions:
7 inch D x 4.8 inch H x 9.5 inch W (14.5 inch with handles)
17.7 cm D x 12.2 cm H x 24 cm W (37 cm with handles)
Weight:
On land 7.5lbs (Kg) fully loaded w/camera battery and lens.
In seawater slightly negative buoyancy
Operating Depth:
300 feet / 90 meters