http://www.backscatt...-system01.lasso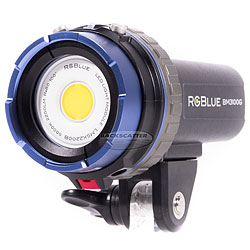 I plan to use the lights for shooting video with my T2i (mostly 10-17 FE) and GoPro.
I am trying to decide between the Sola 2000 Flood and the AOI RGBlue System01.  I assume the Sola 2000 would be the "safe" choice, but the RGBlue appears to have some advantages:  wider beam, more even light, replaceable battery pack.  Disadvantages: A little larger, a little heavier.
Thanks for any advice/information.
Doug