I would really appreciate if you took the time to look at my pics and give me critique or tips how to improve.
I had an opportunity to go diving with the Cenderawasih whalesharks last September. I had bought uw photo gear just for the occasion and was practically using it for the first time on that trip. My gear consists of Nikon D7000, Tokina 10-17mm and two Inon Z240 strobes with 4900K diffusers.

I've edited the pics somewhat in PS4: I tried to remove backscatter which was plentiful in most of the pics (there were a lot of particles in the water + I was struggling with positioning my strobes), did some sharpening and adjusting curves and WB. I also tried to remove a diver in pics 5 and 9... I'm sure that could have been done more elegantly, but I don't have much experience with PS either.

Here's one sample image. The rest of the pics can be found here: http://www.kolumbus.fi/uwphotography/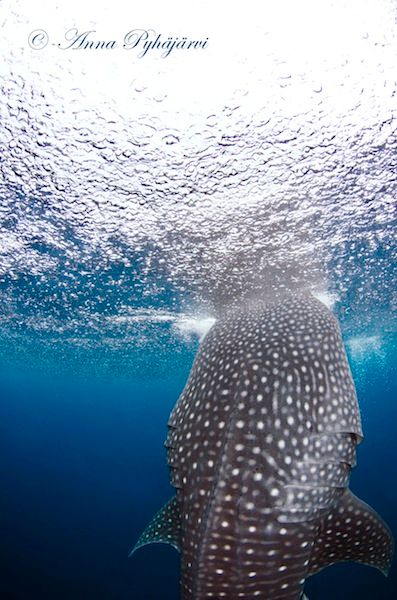 Additional info for those who are still reading:
- The weather was mostly cloudy or rainy, so I didn't get to experiment with bright sunlight a lot.
- Picture 7 on my website is taken with a compact camera that I had as a backup.
- I've read the book by Martin Edge twice, so I know some of the uw photography theory, but putting it into action turned out to be something else 
 
- My screen isn't calibrated
 
Edited by Spawny, 10 January 2014 - 11:29 AM.