I've been on this trip, the owner is offering a good rate and there is plenty of free time diving. I remember when this disease struck the Caribbean in 1984, within two years the urchins were gone along with their eggs which provided food for juvenile fish. The algae began to grow and within ten years another disease killed off almost all of the acropora coral, I especially miss the giant elkhorns that used to ring St. Croix's southern edge and along Andros too.
Best Wishes,
Scott
Diadema Relocation Trip #3

November 1-7, 2014 just $1,395.00 *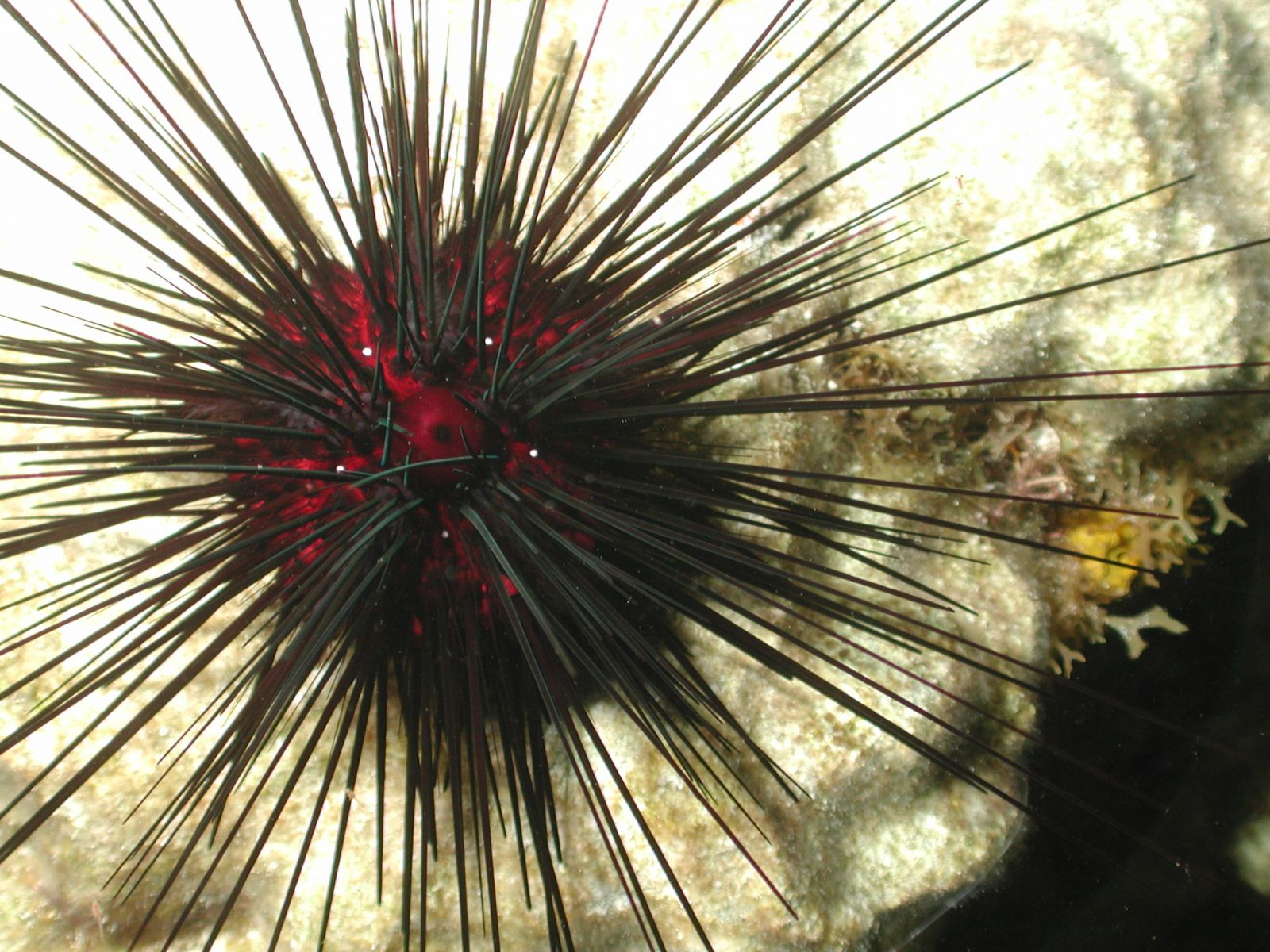 A long time ago...an unknown disease basically wiped out the Spiny Sea Urchin, Diadema antillarum.  Then a few hurricanes came thru and devastated what was left of the population.  This is when we realized what an important part they played in the health of the reefs.  These urchins are the most voracious consumers of algae.  Without them, the algae grows faster than the coral and takes over, hogging all the space and oxygen.  we have found that we can relocate them from rubble areas, where their chance of survival is not good, to reefs that are suffering from algae overgrowth.  First we have to prep the area by scraping away some of the algae.  If we don't, then the little critters gorge themselves on it and don't do well.  It's toxic in large quantities.  So our divers will clear the algae first, then collect urchins on a few night dives. Then we can go back and place them in their new homes!  check out some photos from the last relocation.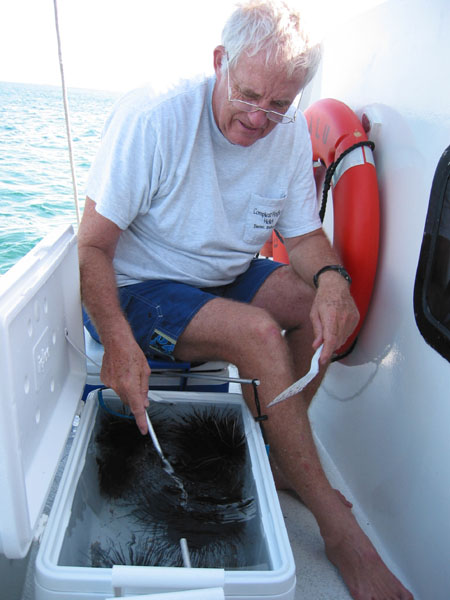 Bruce Purdy's recent follow up visit to the Exumas was to examine the algae and urchin population in the areas that were attended to on the May relocation trip.  

"I made it back to Hole in the Wall this last week.  Our re-location was a great success.   I shot a video starting north of the mooring and then going through the re-location area.  http://youtu.be/cfZGuGxWwqs   The video shows nothing but algae for the first 1.27 and then at the mooring is a small bare area, then again at 1:50 is a bare area that lasts until 2:20 when algae again begins to cover everything.   Our re-location area was the only bare area on the entire reef.   Great effort everyone.   I was also able to visit Blacktip wall where we did a re-location in November 2012 and it also showed a bare area."  

There are 5 spaces left on this specially priced relocation trip.  
Details: 

* Boards in Nassau at Noon Nov 1
*Disembarks Nov 7th at 9 am.
*Dives the Exuma Cays.
*Dive site prep will mean diving the same site a few times each. 
*Night dives will be for collecting urchins. 
*Includes all meals, beverages and   diving
* lowered price to account for repetitive dive sites and your participation in the program.
*
*Does not include $110 fees for port, park and fuel or grat for crew. 
Normally $1,595.00 per person plus fees and tip for crew.  

Be a Diver that Makes a Difference!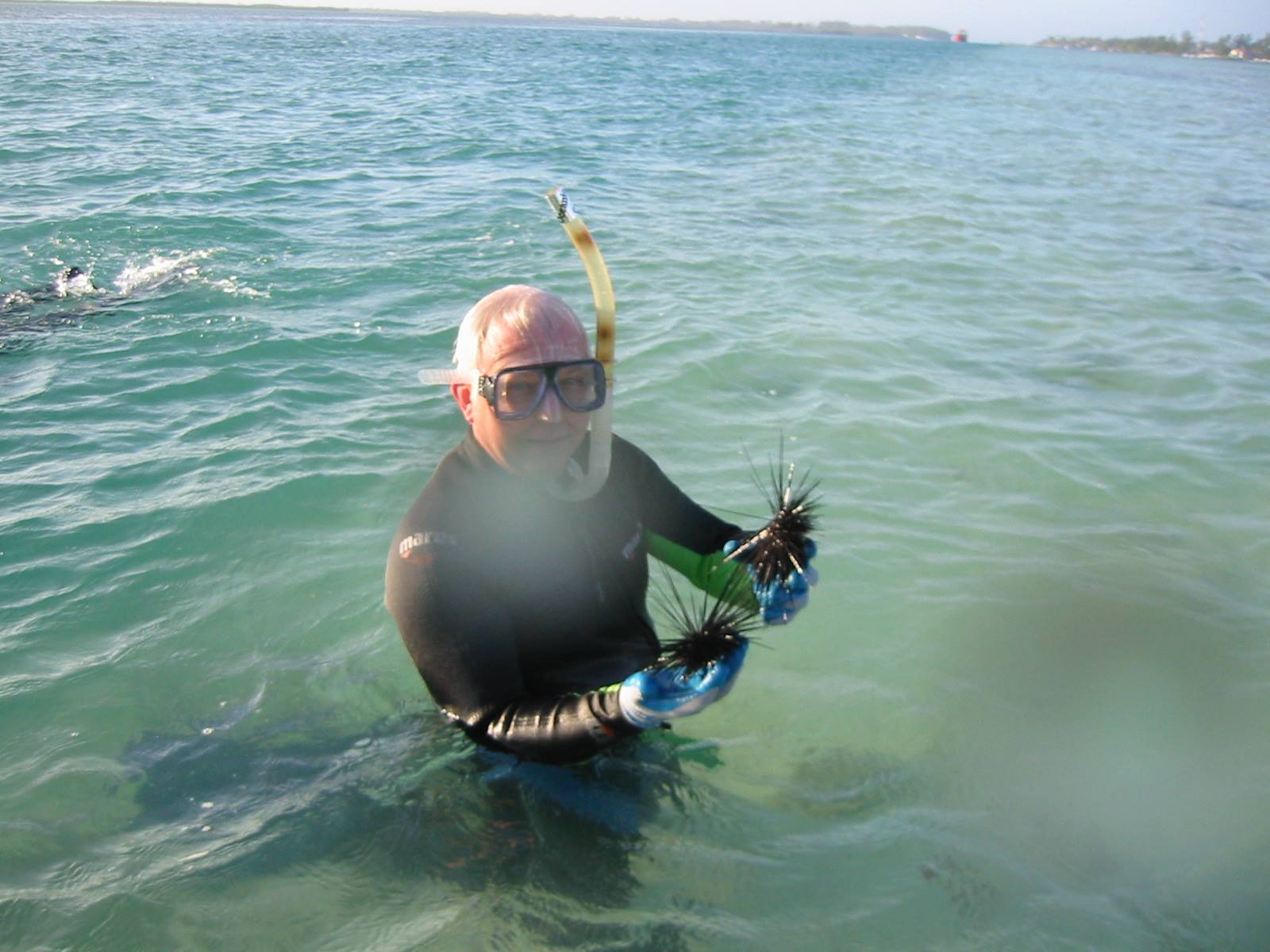 US Reservations Office:  3700-G Hacienda Blvd. Davie, FL 33314
954.734.7111  toll free 800.327.9600
www.catppalu.com