Another dive site for Mandarin fishs at Manado coast. Manado coast is 1.5 hours away from Lembeh, and 30min boat ride away to Bunaken.
Here are few shots of the mandarin fishs. While taking shots on this small little colourful fishs mating, I got no time to bother in focus or not, just shots when spotted the fish in LCD screen. If to make sure focus on spot, l be late, the mating scene happen just a split second.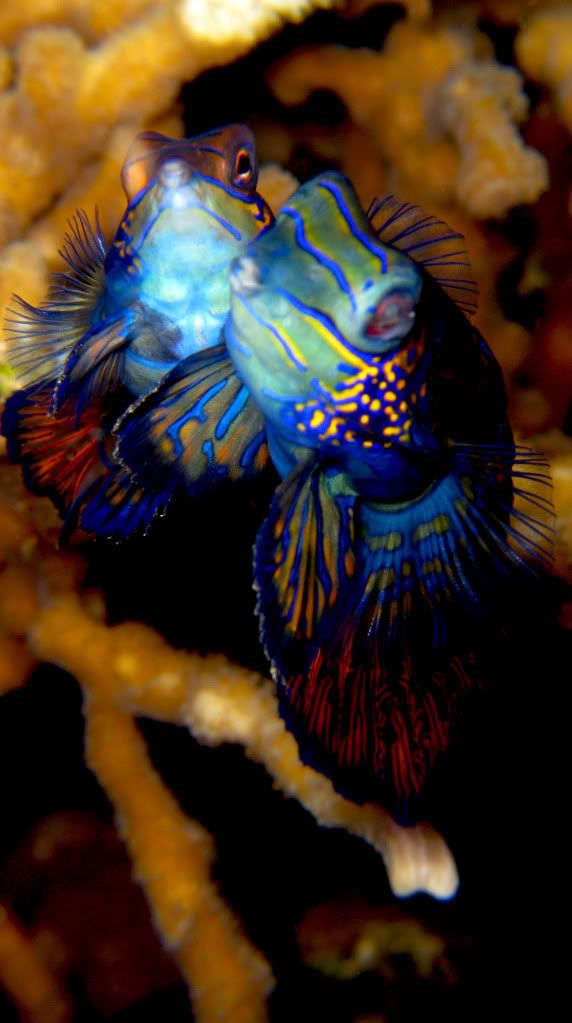 2 males sparing for a fight.
A fight over a female?
The mating.