Wide angle is more challenging, but the 10-17 focuses so close that with a small dome you can shoot WA macro.  Not really macro because even on top of the subject, it looks small (and I mean touching the dome), but a close-up of a small to medium subject with a wide background.  The challenge is strobe placement and lighting both the subject and the background.
In this shot, the squids were probably an inch from the port.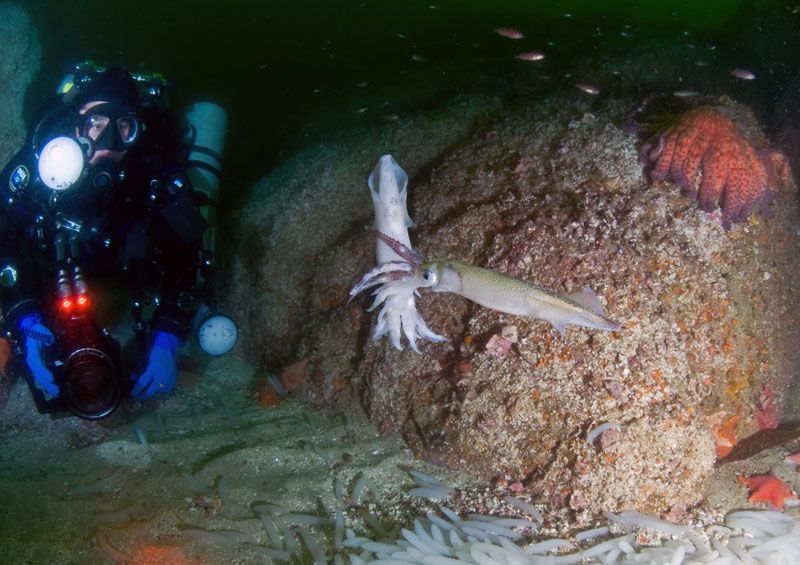 [/U
In this crop, they may have been touching it.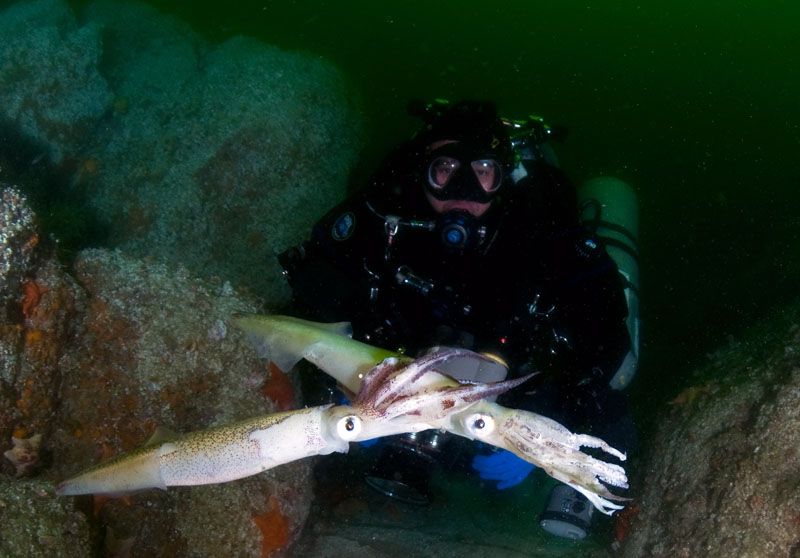 [/URL]