Could use your help in IDing a couple of critters from a recent trip to Indonesia.
Photos are from a point and shoot so apologies for the low res.
1) Divemaster claimed it was a hairy octopus but I'm not quite convinced (just not hairy enough compared to others I've looked up). Note the tip of the DM's critter stick for size in the first photo. Absolutely no bigger than 1/2 inch. It also displayed a new-to-me behavior of rolling it's tentacles into "fists". Maybe it's a juvenile of a different species?
2) If it were in the caribbean I'd think it to be an arrow crab but I haven't been able to find anything similar to it in the Reef Creature ID book. The closest I found is page 226 with no description. If it is a decorator crab, does anyone have a specific name for this critter?
Thoughts?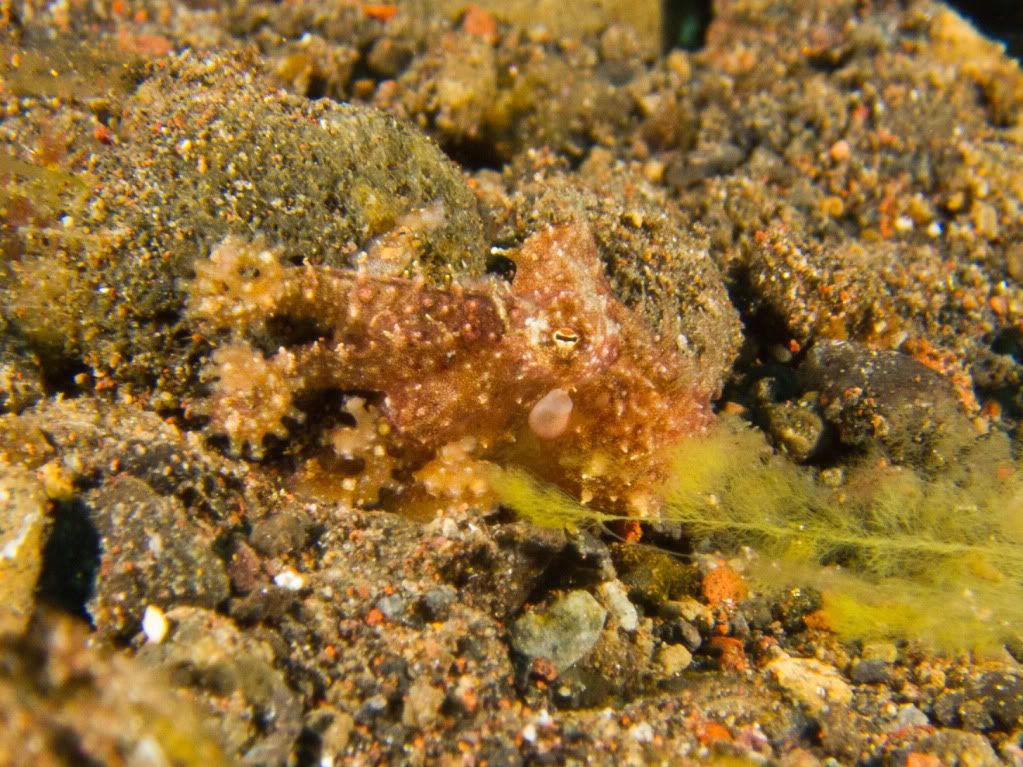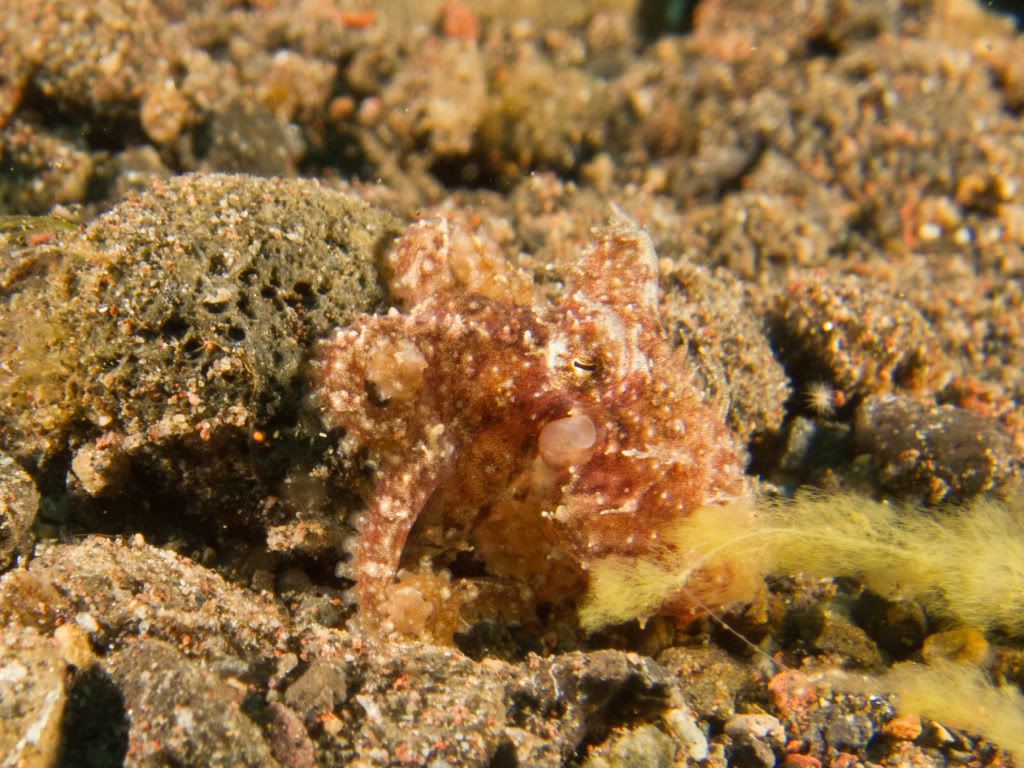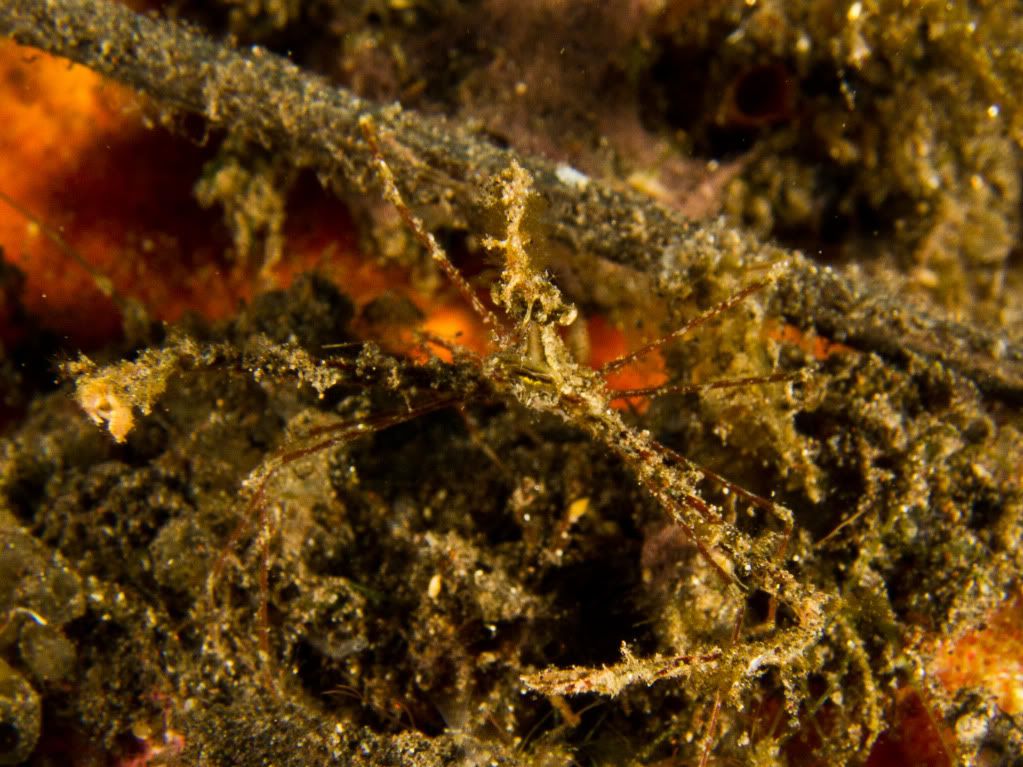 Edited by TightLines, 03 May 2012 - 10:31 AM.